Queensland Country Woman's Association.
QCWA Far Northern Division
The Queensland Country Women's Association is one of the largest not for profit women's organisations in Queensland, established in 1922. Members' involvement is voluntary.
The QCWA connects communities in matters of health, education, transport & communications & it's members are women who care each other and work together in a culture of friendship, advocacy & personal development.
QCWA Far Northern Division executive meetings are held throughout the year. For venues & dates please contact the Division President.
The Far Northern Division consists of 20 branches as follows:
Babinda, Cairns, Cairns Aerial Outpost, Cooktown, Deeral, Earlville, East Palmerston, El Arish, Flying Fish Point, Freshwater, Gordonvale, Innisfail, Kuranda, Mt Molloy, Mossman, Port Douglas, Silkwood, Smithfield, Tully and Thursday Island.
All branches with the exception of Cairns Aerial Outpost and East Palmerston have halls for hire.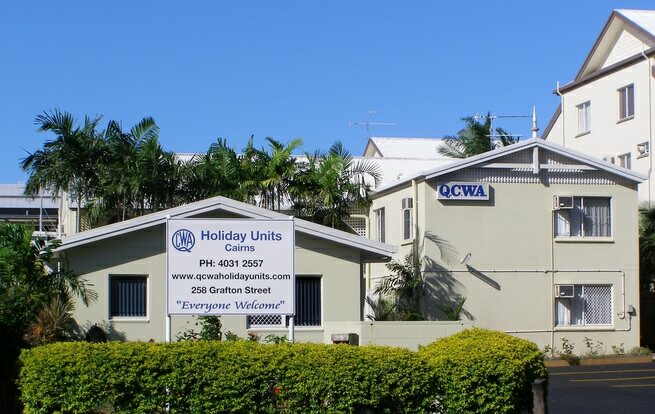 Other holiday accommodation within the Far Northern Division of the QCWA: